Imperfect Support Deck - 50% off!
These imperfect Support Decks have noticeable damage to their boxes (see photo) but the cards inside are perfect! (Well, perfection is a myth, but the cards are great and 100% usable!)
Regular price

$ 28.00

Sale price

$ 14.00
Shipping information

Orders will ship from Albuquerque, NM within 1 to 3 business days.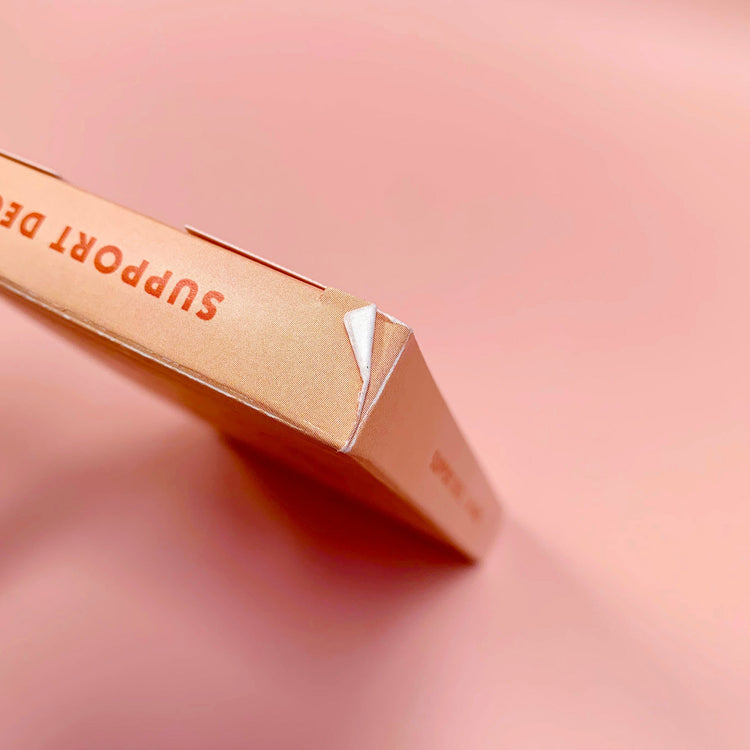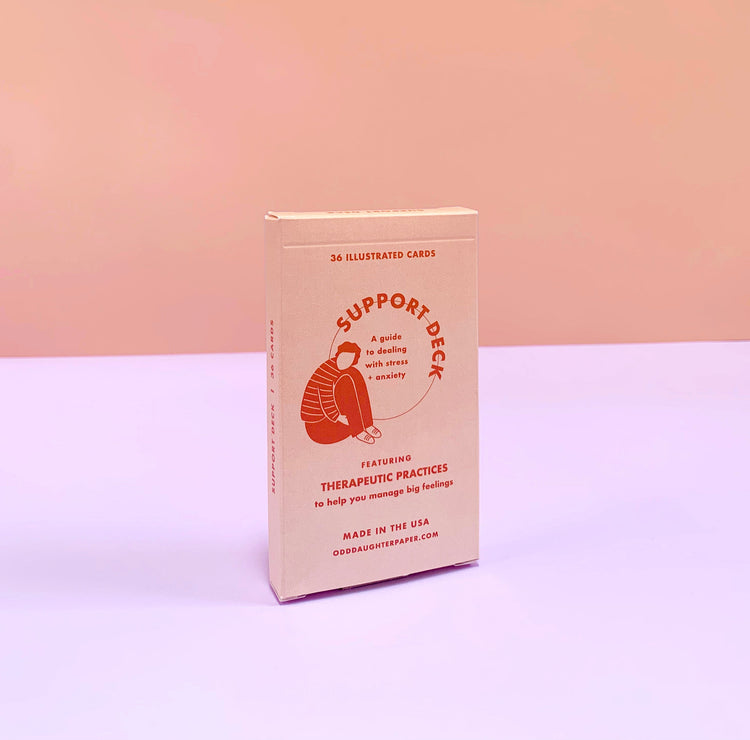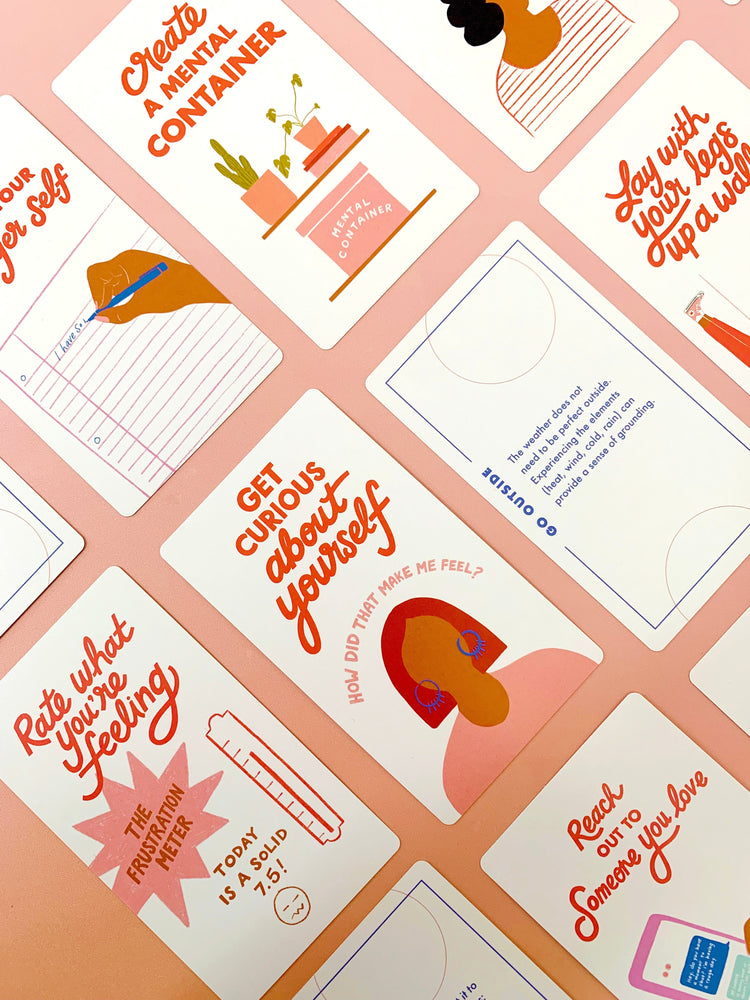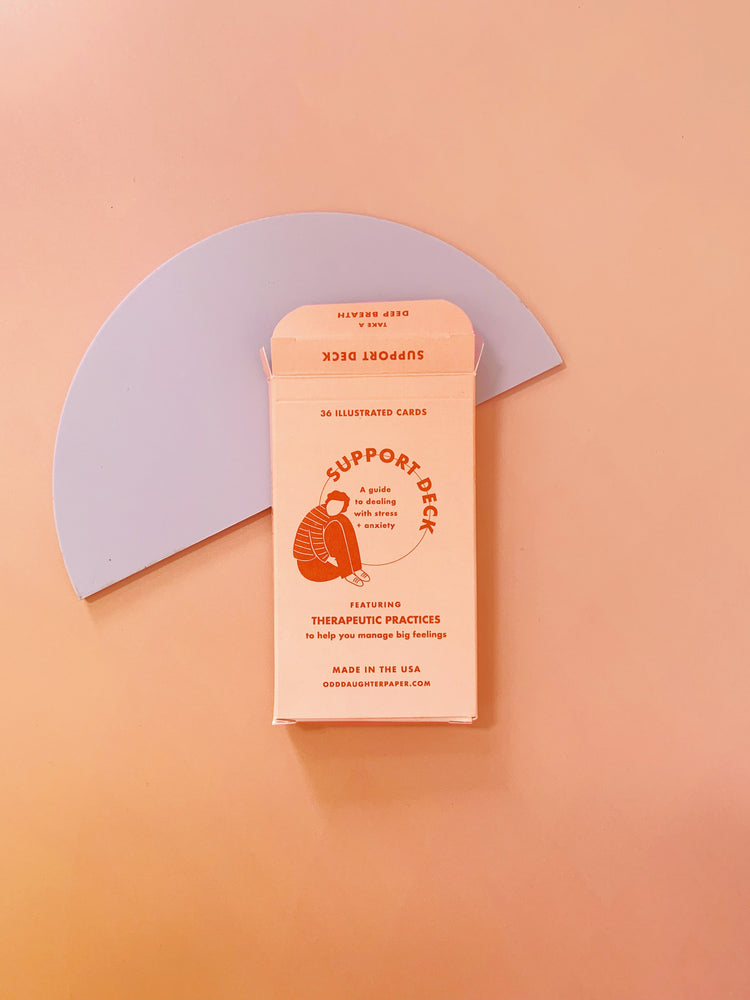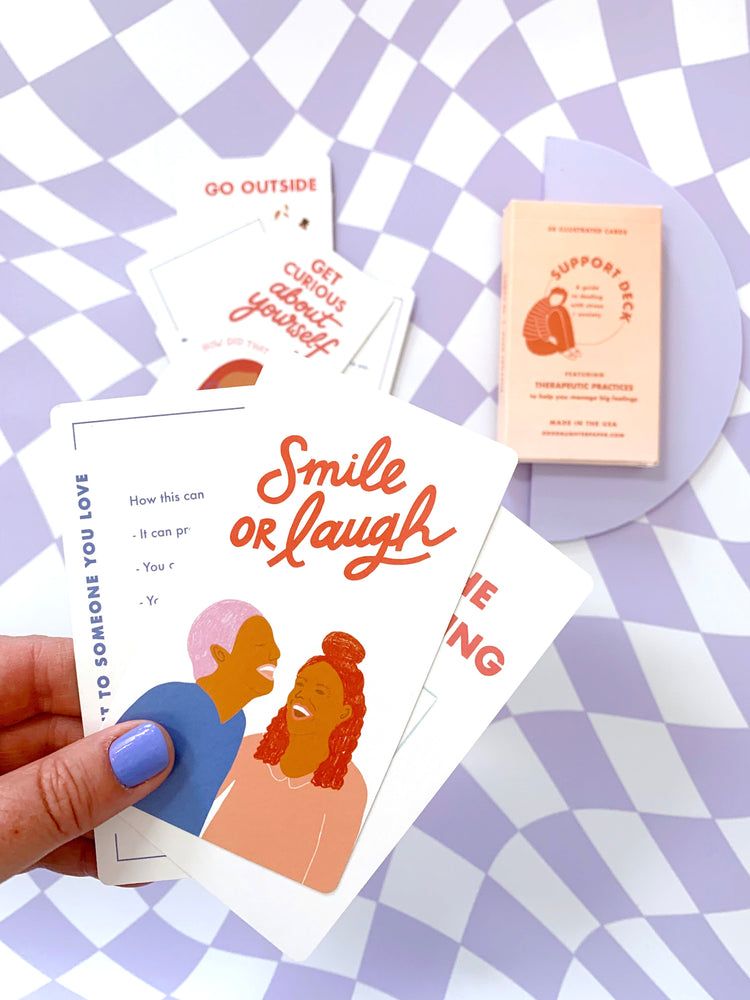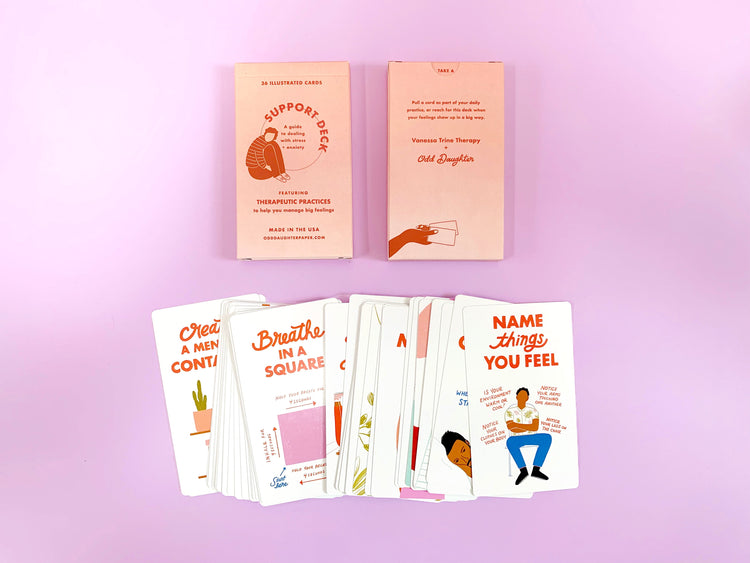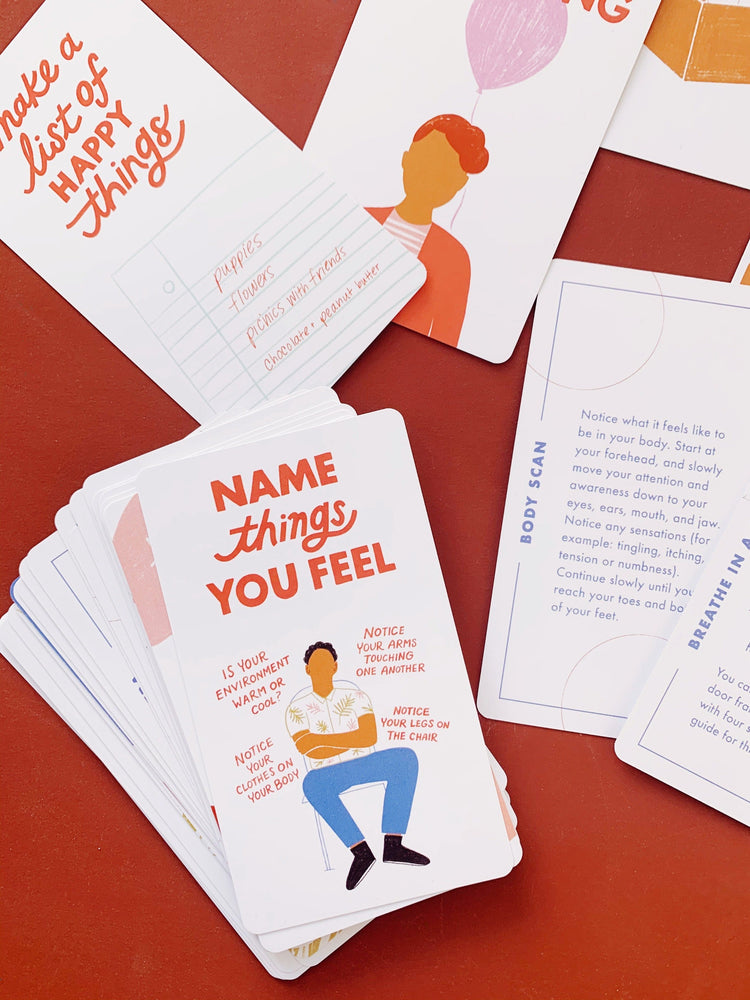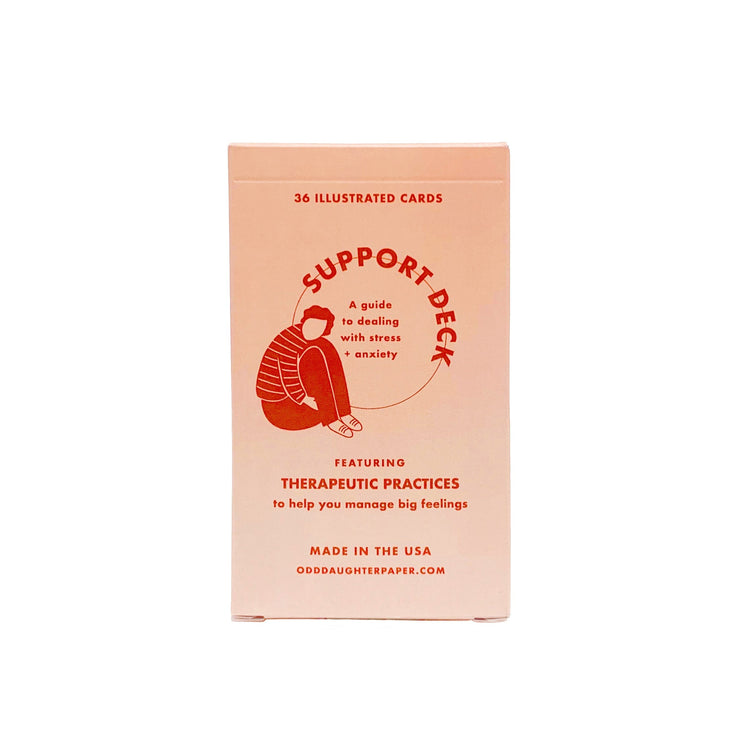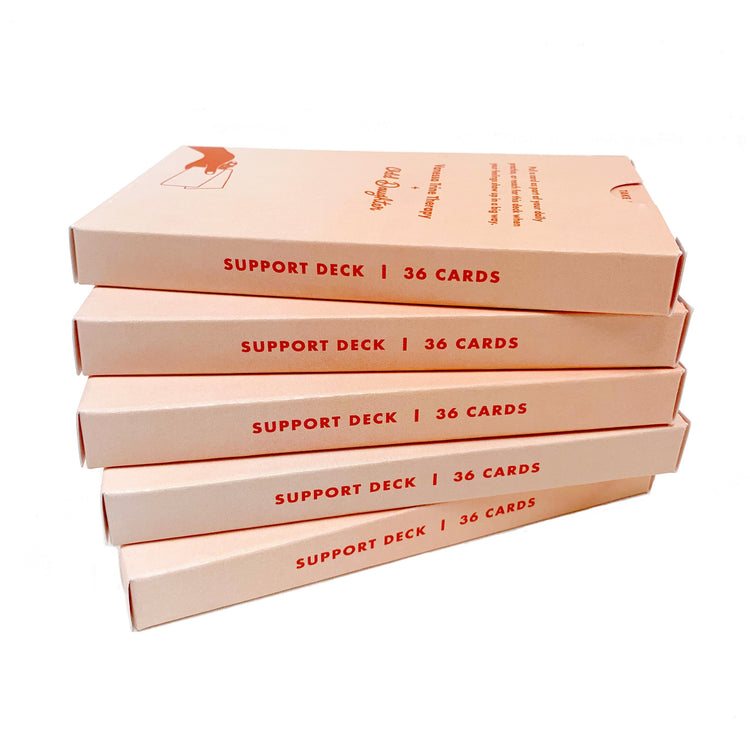 Product Details
We had some manufacturing issues and ended up with some imperfect Support Decks. Our loss is your gain! IF you want a discounted deck, that is. Check out the first photo for an example of the damage to the box. Most are actually in better shape! So if you're going to be throwing it around in your bag or letting kids use it or just making the individual cards available to clients or students anyway, what a great deal! Lucky you! Want a perfect one? Check out the original Support Deck. 
This deck was dreamt up by Katie Hart (illustrator) + Vanessa Trine (licensed therapist). We both deal with anxiety in our daily lives and wanted to create a beautiful mental health resource that you can use when you're feeling anxious, overwhelmed, grumpy, grief-stricken, depressed, angry, or just out of it. It can be so much harder to think clearly and strategically when our emotions show up in a big way. Since emotions are natural, we want to help process them safely instead of fighting them. 
Suggested use: Pull a card as a part of your daily practice, or reach for this deck when your feelings show up in a big way. 
Size: 2.75 x 4.75" (tarot card size) 
Includes: 36 cards (illustration on one side, technique details on the other) + pamphlet with information about why the techniques work. 
Comes packaged in a peach/pink box featuring rust lettering. 
Made in the USA. 
The Support Deck is intended for informational and educational purposes only. The content is not a substitute for individual medical advice, psychological care, treatment or diagnosis.