Spanish Support Deck (Bilingual)
Created by a therapist and illustrator, this beautiful and inclusive deck provides support in navigating anxiety + stress. It features 36 therapeutic tools in Spanish (with English translations) to help you manage big feelings.
Shipping information

Orders will ship from Albuquerque, NM within 1 to 3 business days.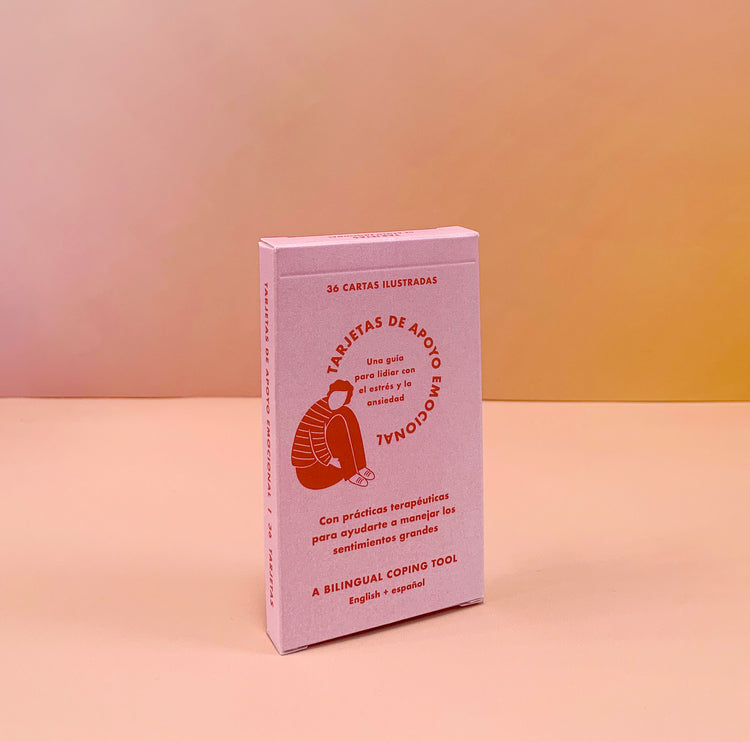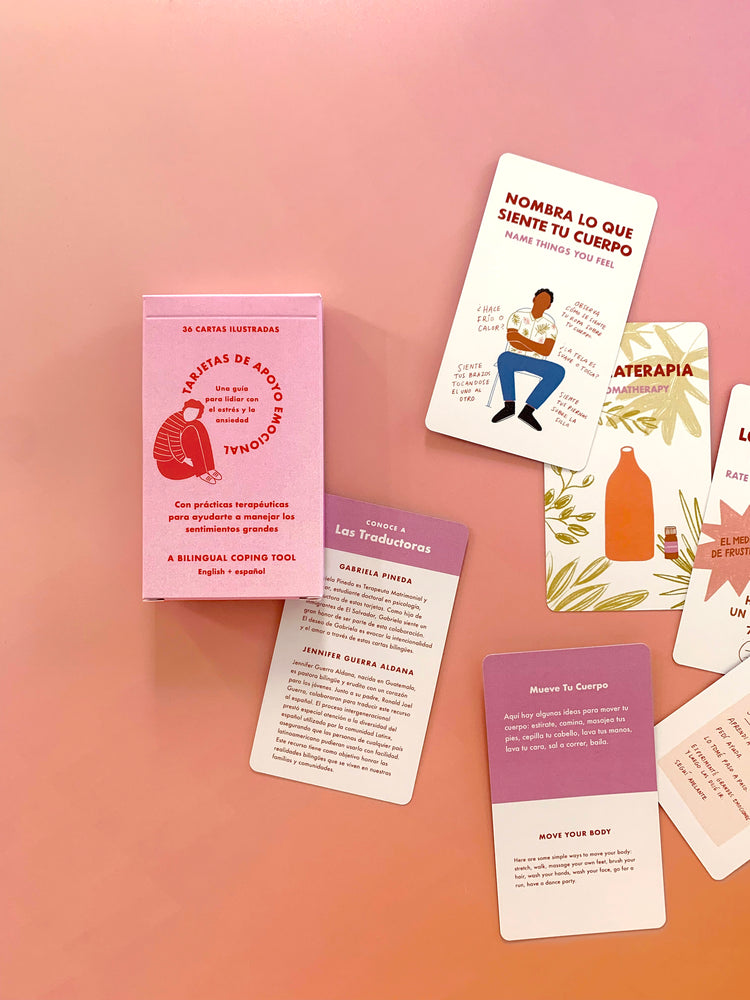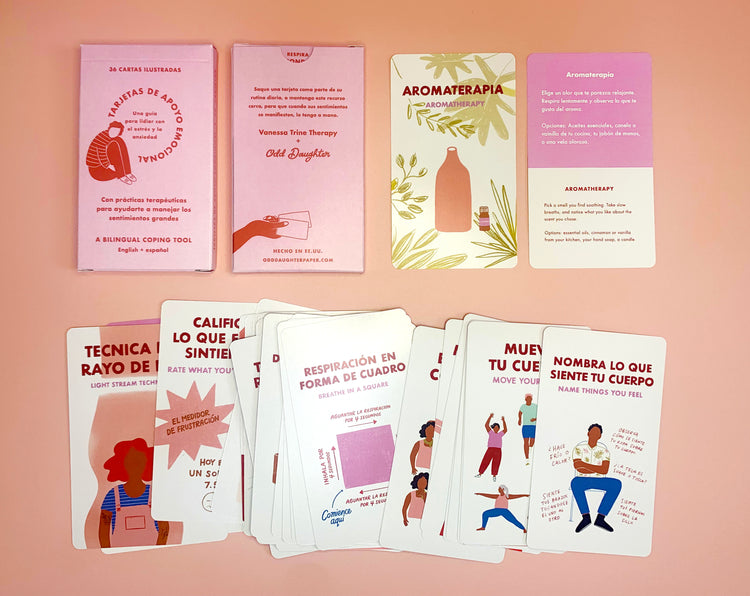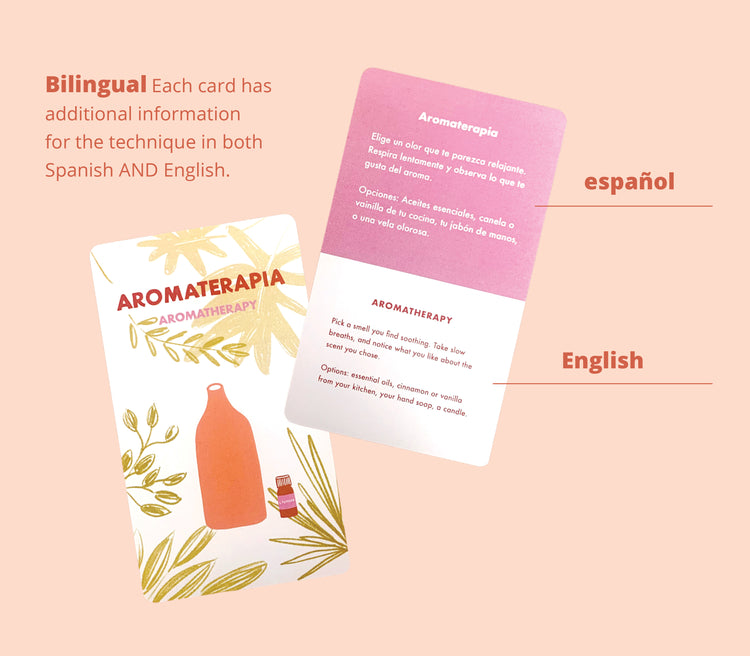 Product Details
Just like the original Support Deck but in Spanish (with English translations)! We wanted this best-selling mental health resource to be accessible to even more people, so we worked with Gabriela Pineda and Jenn Guerra-Aldana to translate everything. Thanks to Jenn's suggestion, we included an English translation on each card so that it can be used in bilingual families, schools, or therapy settings. 
The Support deck was dreamt up by Katie Hart (illustrator) + Vanessa Trine (licensed therapist). We both deal with anxiety in our daily lives and wanted to create a beautiful mental health resource that you can use when you're feeling anxious, overwhelmed, grumpy, grief-stricken, depressed, angry, or just out of it. It can be so much harder to think clearly and strategically when our emotions show up in a big way. Since emotions are natural, we want to help process them safely instead of fighting them. 
Suggested use: Pull a card as a part of your daily practice, or reach for this deck when your feelings show up in a big way. 
Size: 2.75 x 4.75" (tarot card size) 
Includes: 36 cards (illustration on one side, technique details on the other) + pamphlet with information about why the techniques work. 
Translated by: Jennifer Guerra Aldana and Gabriela Pineda
Comes packaged in a purple/pink box featuring rust lettering. 
Made in the USA. 
The Support Deck is intended for informational and educational purposes only. The content is not a substitute for individual medical advice, psychological care, treatment or diagnosis. 
Great deck!
I absolutely love the bilingual support deck. I read one card every day and practice the strategy described on it. I share it with my students and with my friends. I even bought one for my sister! Great designs, well written and accurately translated.
An excellent resource!
This deck is so well done, and to find a resource like this in Spanish? Priceless. Thank you so much for the thoughtful care that went in to this deck and its translation, everyone in my clinic is instantly charmed and interested by it, and I'm sending them your way.