Odd Daughter Paper Co. was founded in 2013 by Katie Hart in San Diego, CA. In 2018, Katie moved to Albuquerque, NM and Michelle joined the team full-time in 2022 after working behind the scenes for years.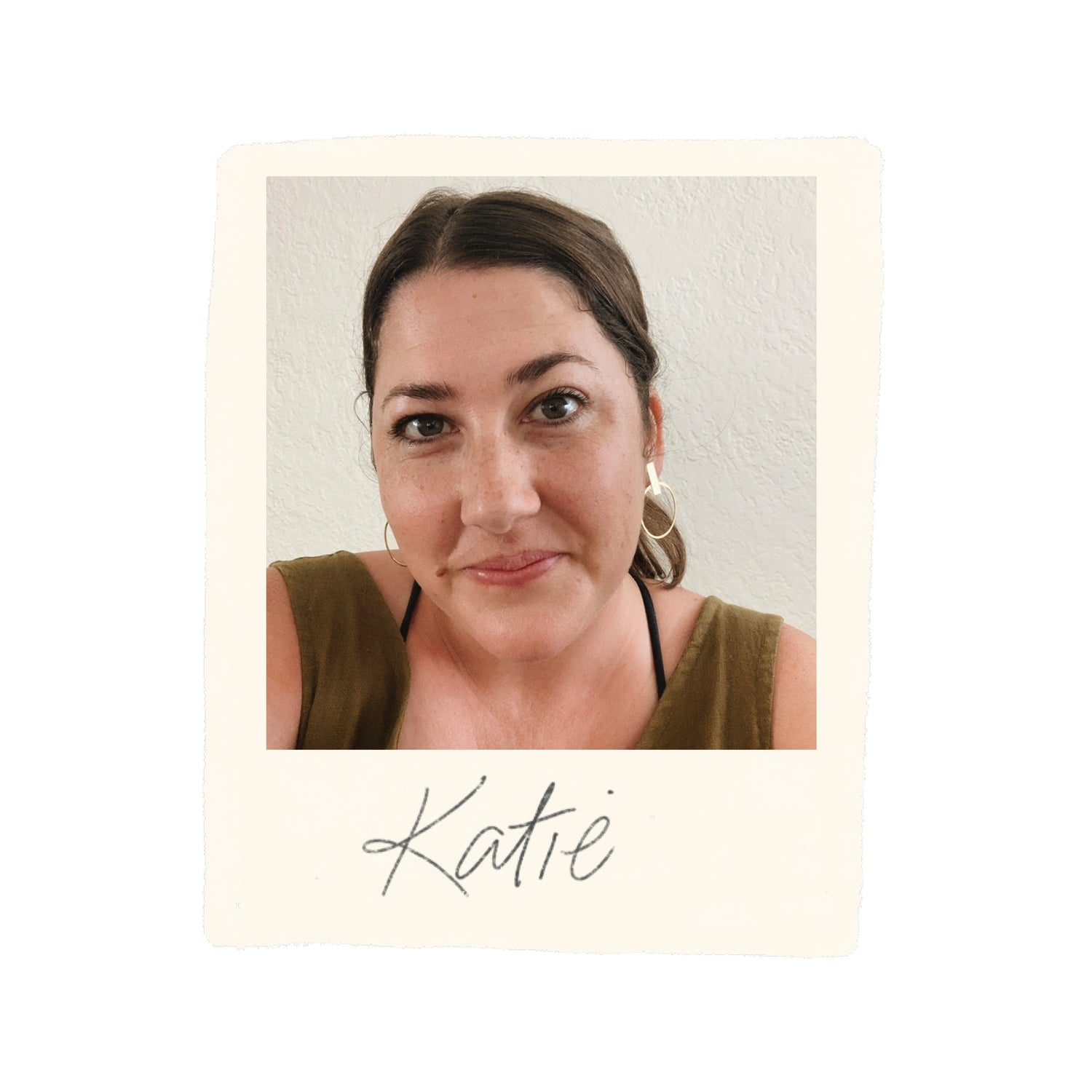 Katie - Owner, Designer, Boss
Since I was a kid, I've enjoyed drawing and lettering. I remember getting a book about how to draw cool letters, and thinking it was pretty amazing (I mean, it taught you how to write "tools" with letters MADE OF tools!!) Needless to say, I hand lettered cards for allll occasions but never realized illustration was a thing until *after* I graduated with a degree in Interior Design. Such is life, right?

Well, it turns out, you can teach yourself a lot of things! I'm now happily illustrating and hand lettering cards + prints for my shop, Odd Daughter. [Odd what, you ask? My mom's maiden name was Evenson, and in middle school she was pegged with the nickname "Odd Daughter." Even Son... Odd Daughter... get it?! eh eh?? So that's where it came from.]
Michelle - Sister, Accountant, Operations person
I too enjoyed lettering as a kid and making cards for family and friends. I've been an avid stationery user since I was in elementary school when I would send snail mail to friends in CA from my summer vacations in Seattle, WA. I accidentally ended up in Accounting after I got my degree in Sociology. So now I'm the numbers person! But I also love coming up with card copy and designs and can sometimes help in a more creative way. Other than that, I'm the one shipping out orders and occasionally ghost-writing emails from Katie - ha!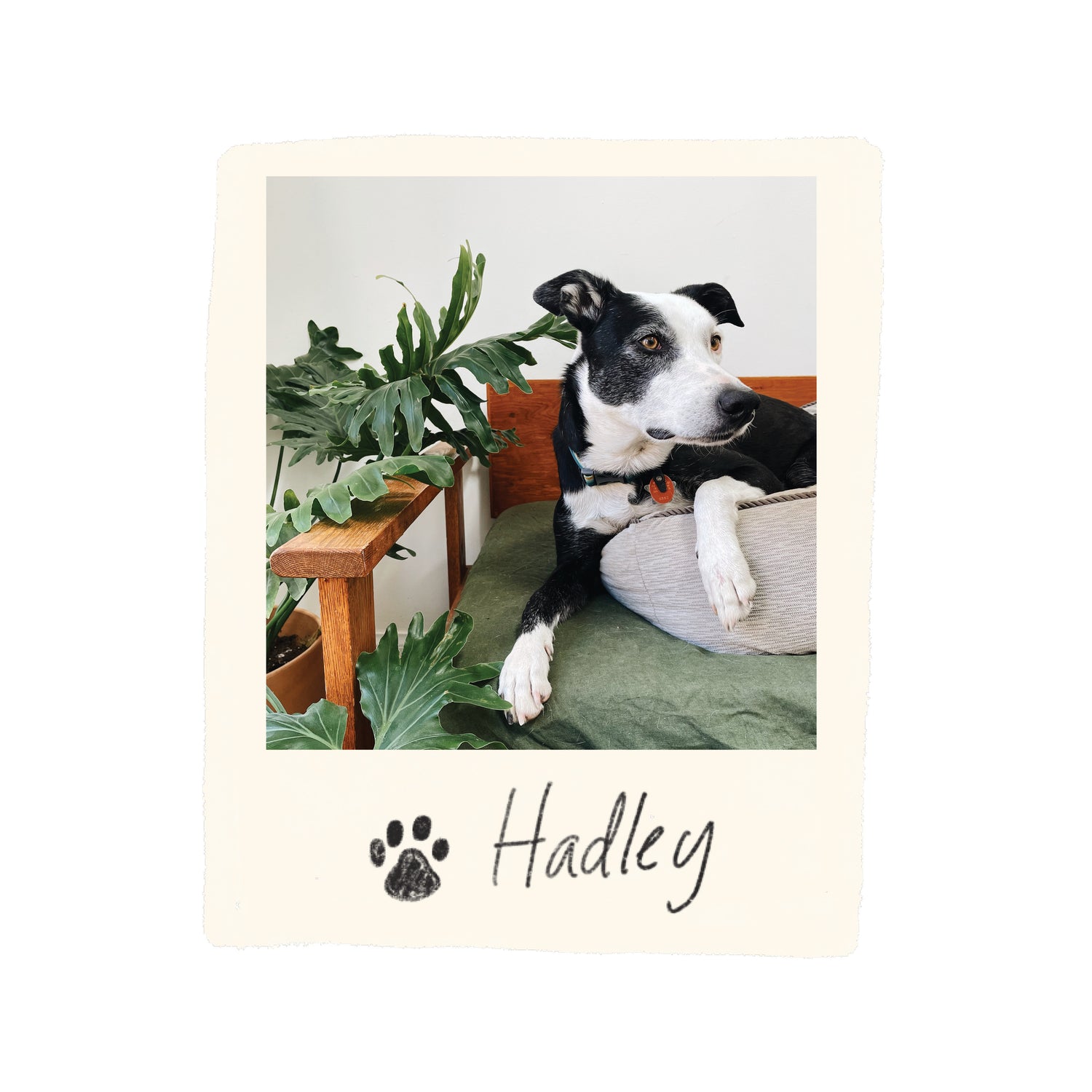 Hadley - Studio Dog, Inspirational Muse
Michelle adopted Hadley in 2018 and she's been providing an extra touch of dog fur in the studio ever since. Her job description includes scaring away birds, watching for delivery trucks, and barking at both. She can often be found napping on the job. <jealous sigh>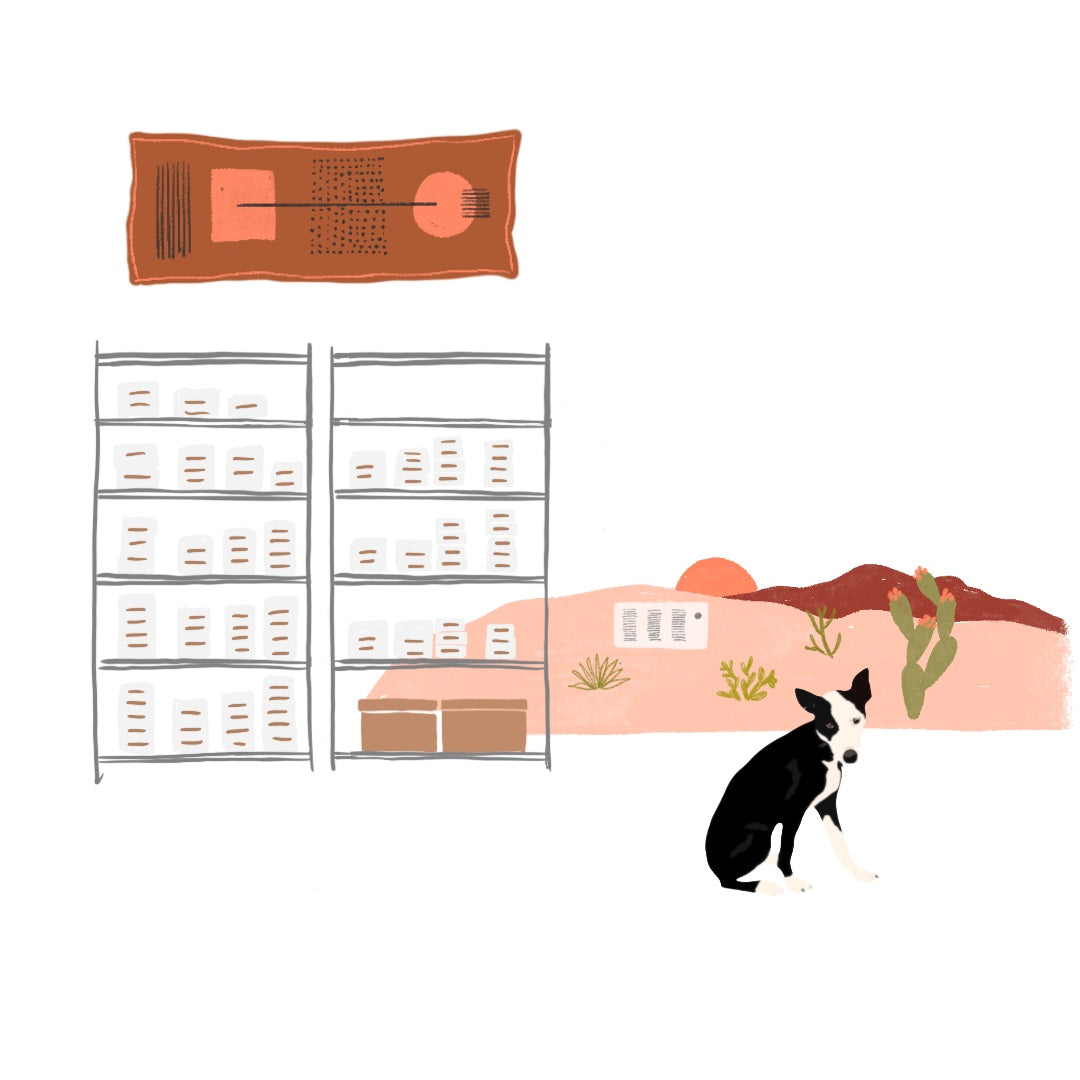 Sisters!
Fun fact - one of our favorite summer activities was playing "MAIL" with our cousin. One of us would deliver the mail and we would all write letters as fictional characters. We even had a pulley system to deliver letters through the second story window. Soooo, yeah, this line of business comes pretty naturally to us.