Support Deck
Created by a therapist and illustrator, this beautiful and inclusive deck provides support in navigating anxiety + stress. It features 36 therapeutic tools to help you manage big feelings.
Shipping information

Orders will ship from Albuquerque, NM within 1 to 3 business days.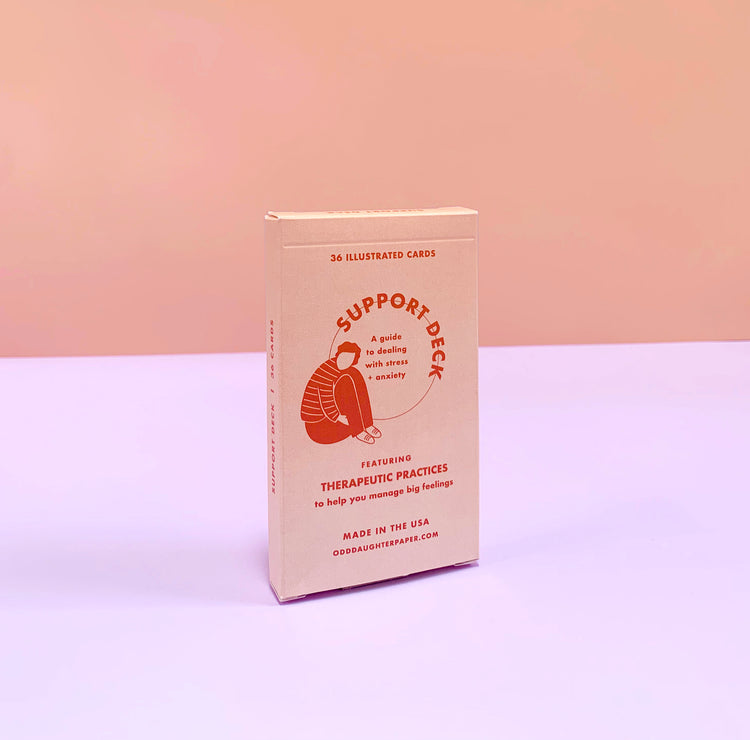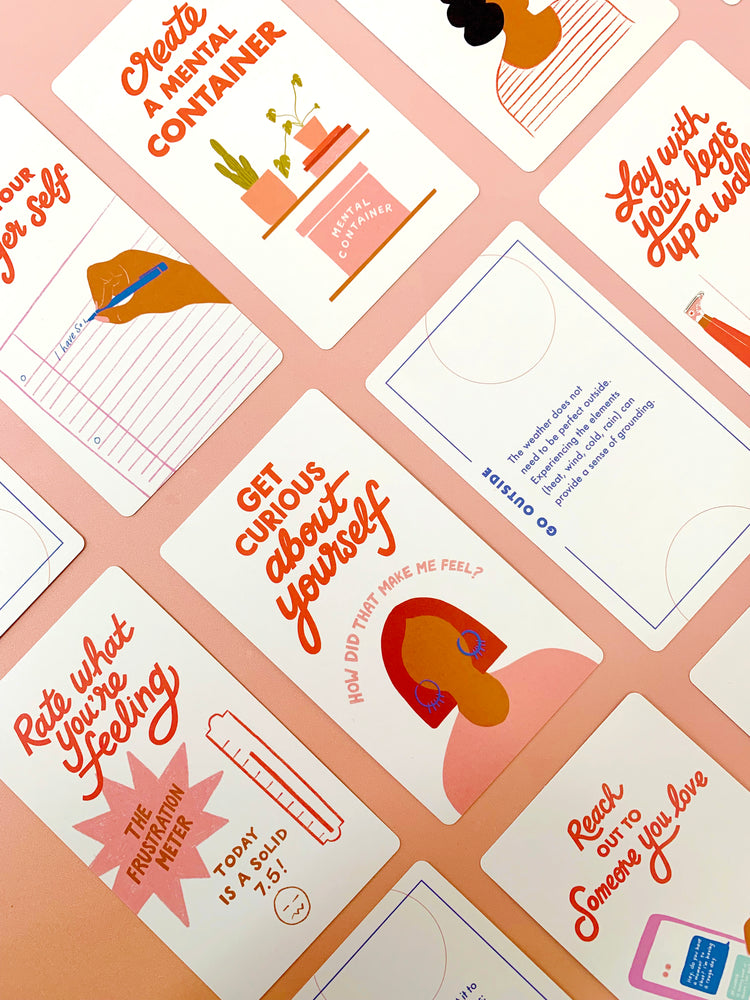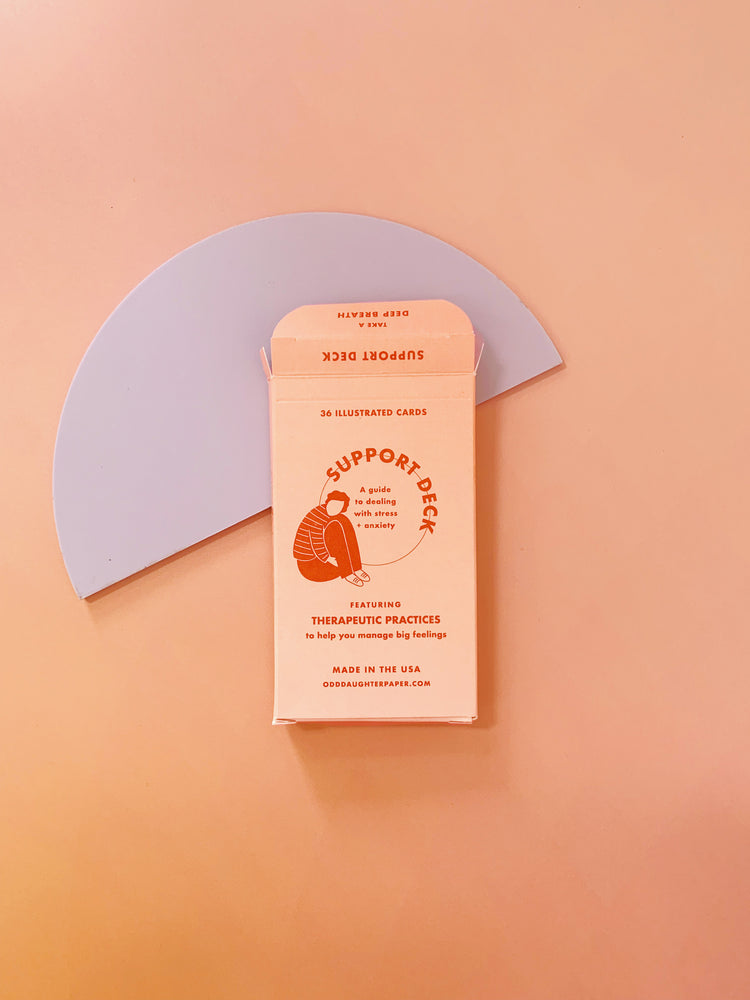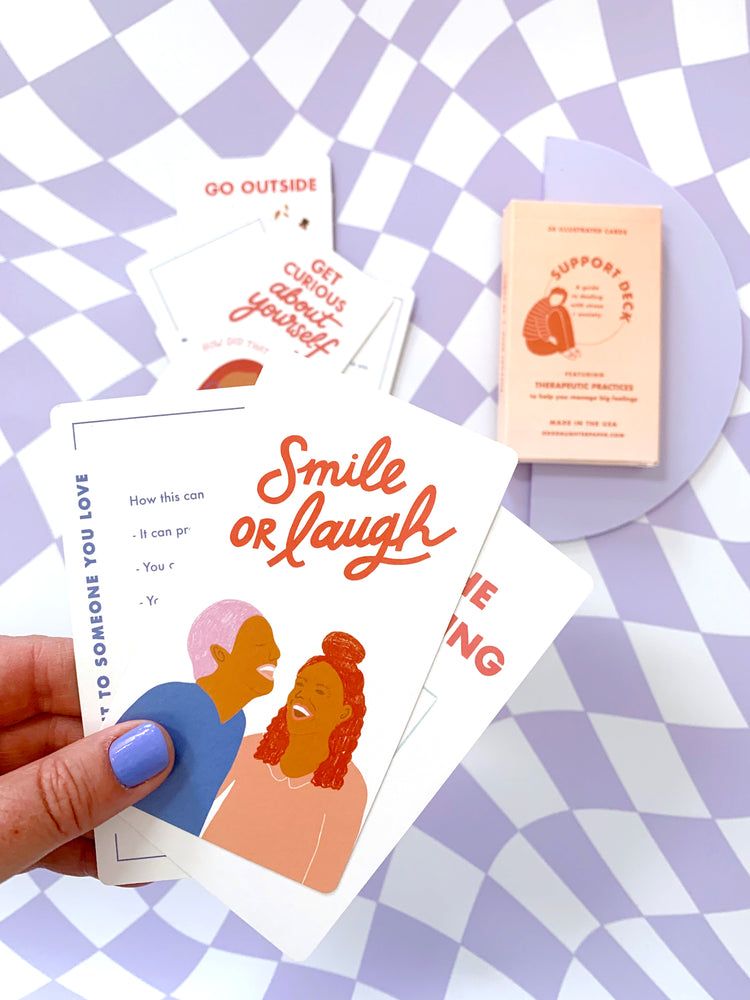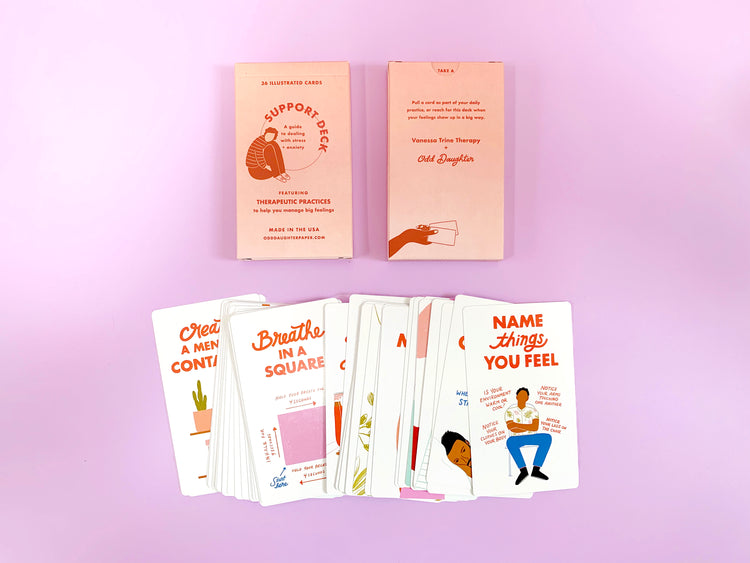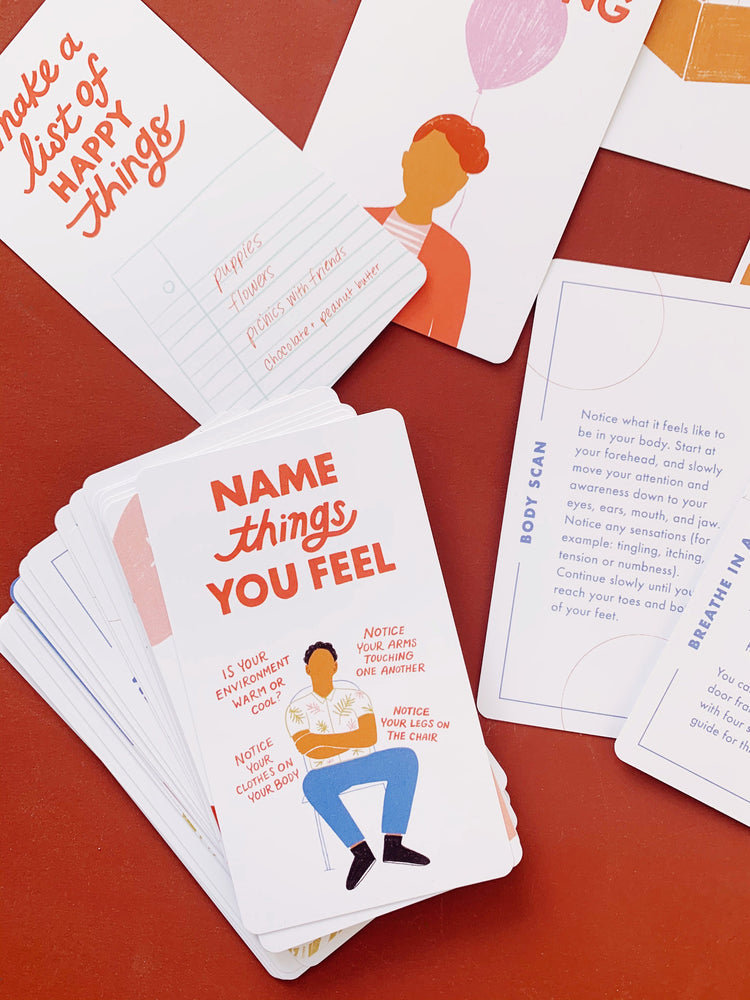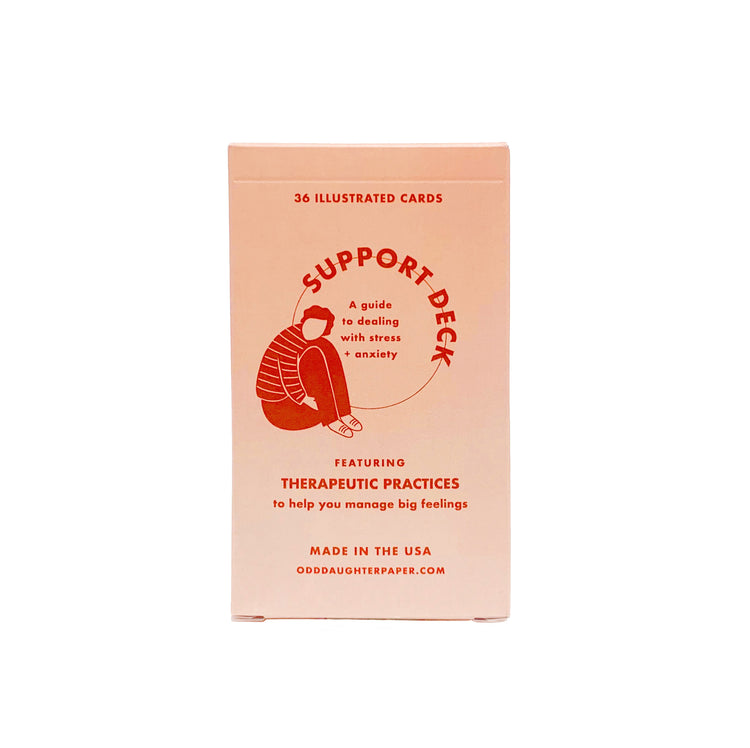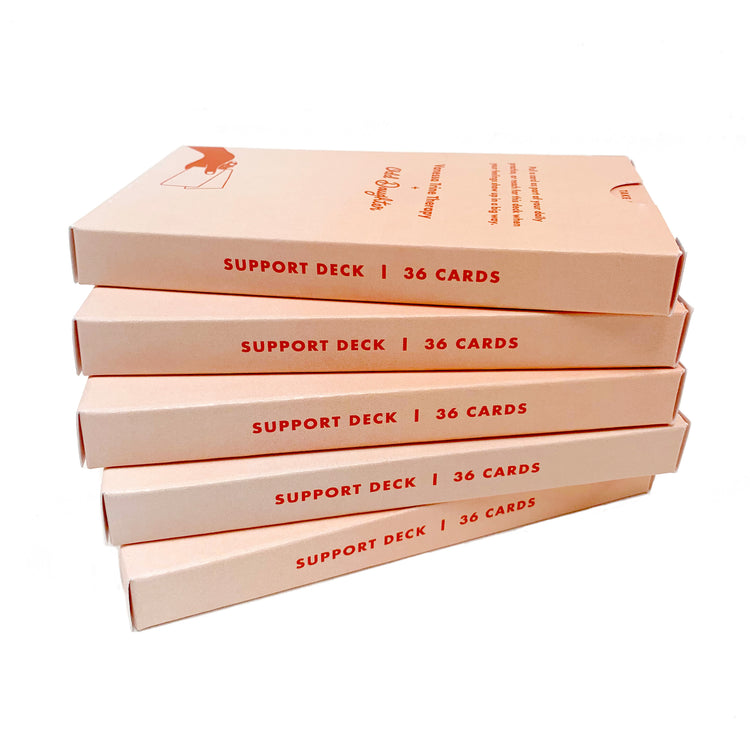 Product Details
This deck was dreamt up by Katie Hart (illustrator) +
Vanessa Trine
 (licensed therapist). We both deal with anxiety in our daily lives and wanted to create a beautiful mental health resource that you can use when you're feeling anxious, overwhelmed, grumpy, grief-stricken, depressed, angry, or just out of it. It can be so much harder to think clearly and strategically when our emotions show up in a big way. Since emotions are natural, we want to help process them safely instead of fighting them. 
Suggested use: Pull a card as a part of your daily practice, or reach for this deck when your feelings show up in a big way. 
Size: 2.75 x 4.75" (tarot card size) 
Includes: 36 cards (illustration on one side, technique details on the other) + pamphlet with information about why the techniques work. 
Comes packaged in a peach/pink box featuring rust lettering. 
Made in the USA. 
The Support Deck is intended for informational and educational purposes only. The content is not a substitute for individual medical advice, psychological care, treatment or diagnosis. 
Love the support deck!!
So helpful to have something like this when you need ideas on how to self regulate! Beautifully designed and thoughtfully created.
Wonderful tool!
As a therapist this is a LOVELY tool to share with clients! Wonderful design and simply boiled down grounding/coping/meditative practices. Highly recommend !
Excellent deck to aid w/anxiety & stress
I love this deck. Actually bought two sets; one for my April birthday & one for my elder daughter's May birthday. She loves her deck as well.
There's an explanation that explains how each card helps reduce/eliminate stress and/or anxiety. Very useful information.
I loved the supportive text & exercises, but I also loved the illustrations which showed ppl w/brown skin and included ppl of all shapes & sizes, even showing ppl in wheelchairs. Yay!
I have many decks but not one like this—simple, straightforward, yet profoundly useful. I keep it right on my bedside table so I can reach for it anytime I need to. I also will randomly pick a card at the start of my day saying aloud or to myself, "What would help me today?" The deck never fails to support me; for that I'm very grateful. Will definitely be buying more decks for other loved ones from this wonderful women-run company.
Supportive Care
So many reasons why I love the Support Deck! The title alone Support Deck is so great! There are many people (including myself) that roll my eyes at self-care. There is much more than that and I love the careful consideration of resources that this deck includes. As a counselor, I've utilized this for myself and my clients! Also, it's just a beautiful deck!!! You should buy!
A great presentation and creative sense of normalization and advocacy
I have already shared my recent purchases with several therapists and the feedback is immensely positive. The presentation of the support deck is both convenient and pleasant to look at and use. They also normalize feelings and give a great sense of advocacy language towards one's self and others.