Slow & Steady Growth sticker
Sometimes the hustle is real, but often it is not. We're all about slow and steady growth over here. Whether it is in your small business or your mental health, patience is a virtue and growth takes time.
Shipping information

Orders will ship from Albuquerque, NM within 1 to 3 business days. Up to 4 stickers can be shipped Standard for $1 in a first class mail envelope. If you would prefer more protection (like a rigid mailer) or tracking details, please select First Class Package or Priority Mail instead.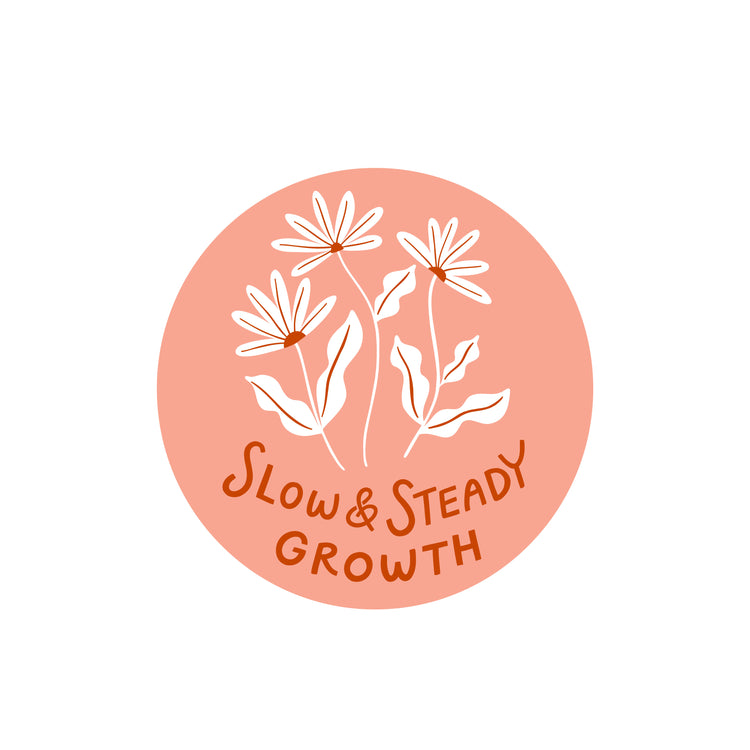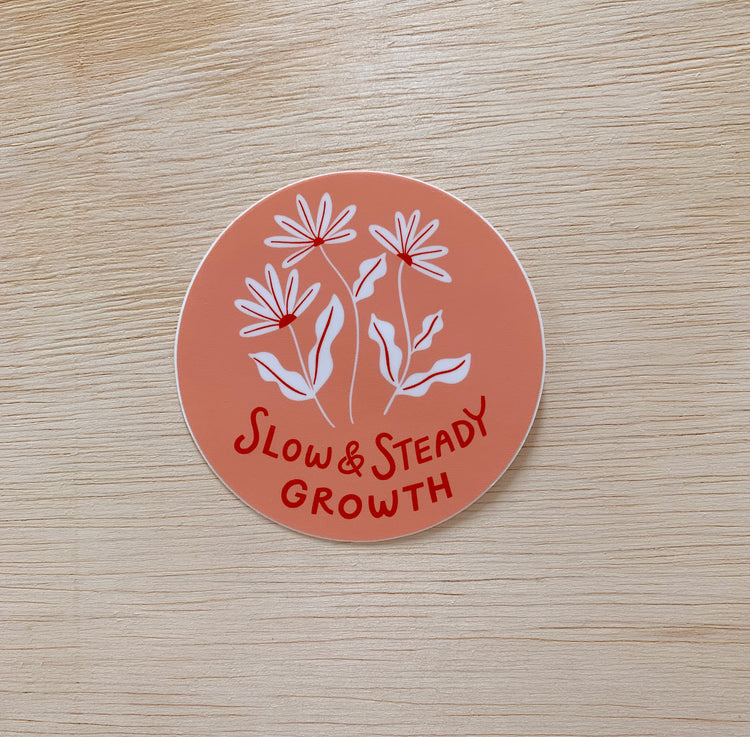 Product Details
Thick, durable vinyl with a matte finish that protects each sticker from scratching, rain & sunlight. Dishwasher safe!
About the Support Deck

The Support Deck is intended for informational and educational purposes only. The content is not a substitute for individual medical advice, psychological care, treatment or diagnosis.

It was dreamt up by Katie Hart (illustrator) +Vanessa Trine (licensed therapist). We both deal with anxiety in our daily lives and wanted to create a beautiful mental health resource that you can use when you're feeling anxious, overwhelmed, grumpy, grief-stricken, depressed, angry, or just out of it. It can be so much harder to think clearly and strategically when our emotions show up in a big way. Since emotions are natural, we want to help process them safely instead of fighting them.