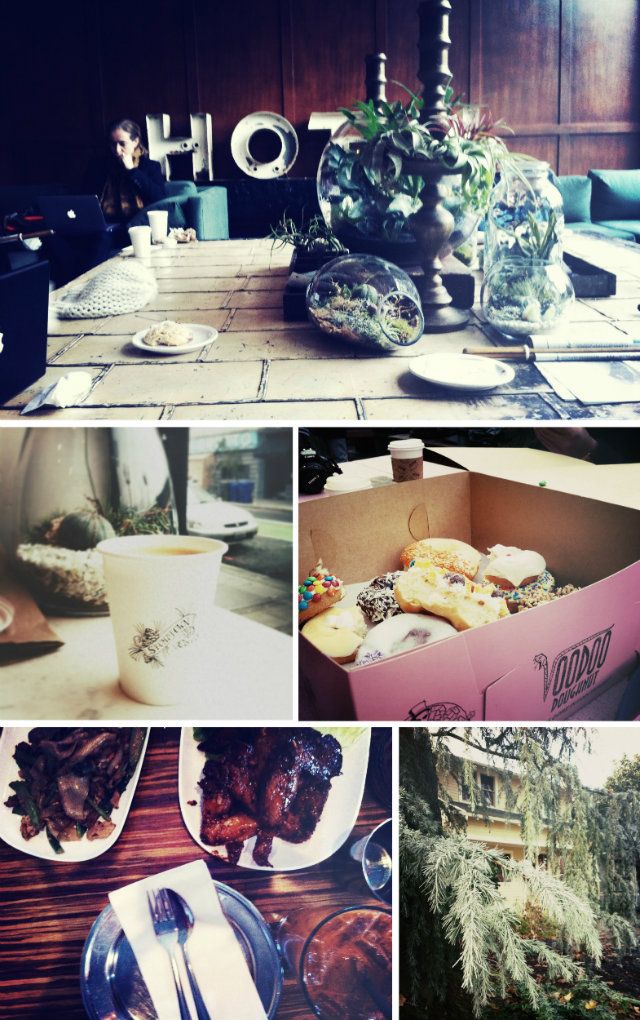 A couple weeks ago when my friend Rose mentioned that there were really good deals on flights to Portland, I wasted no time in planning a quick trip! I only had two days in PDX this past weekend, but the trip was amazing, and the days were perfectly full.
Saturday highlights included:
/// Coffee + doodling at
Stumptown
, hanging out in the lobby of the ACE hotel,
Voodoo donuts
, a long long long walk across Portland, freezing temps, lunch at
Pok Pok
(a don't-miss! so delicious), wandering through vintage shops, meeting up w/ an old roomie at
Base Camp
, and an evening with friends, games + good food. ///
++ PS: thanks to those of you who have taken advantage of the clearance sale in my shop! you can still receive 40% off your entire purchase (with the coupon code: KATE40).. so if you're interested, get on it!